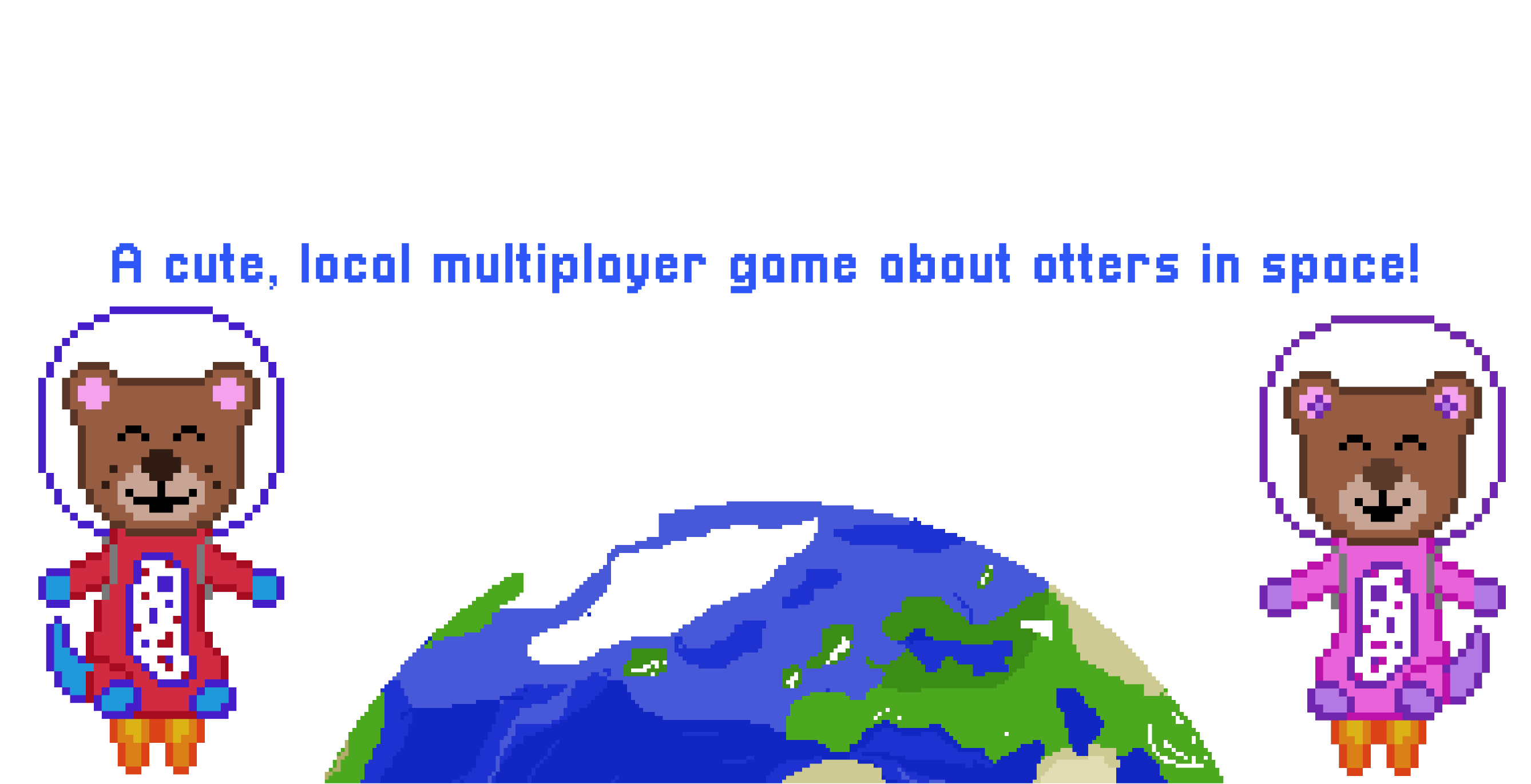 Otter Space!
5, 4, 3, 2, 1... BLAST OFF!
Control otters Cosmo and Pebbles as they venture into deep space! In order to help them keep their farm running, collect all the gems in each level! Use the pull gravity to your advantage, dodge meteors, and even fight off an alien or two!
In this local, 2 player game, players must share a keyboard in order to control their otters! Can you complete all 9 levels and get Cosmo and Pebbles home safely?
Credits
Programming: Connor Bryant and Kevin Horan
Art and Website: Kayleigh Jones